How the South (or White Supremacy?) Won the War (1865–1877)
When Terrorism Won in America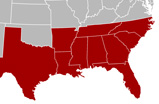 How the South Won the War documents the Reconstruction period, with the founding of the Ku Klux Klan by ex-Confederate officers.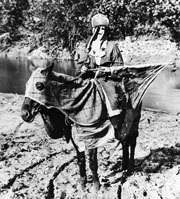 Historical myths such as how the Klan 'saved the South' from incompetent and corrupt carpetbaggers, and brutal, ignorant Freedmen, are considered in the light of new testimony by ex-slaves and others. This history is told primarily in the words of eyewitnesses and participants or their descendants and contemporaneous writers and commentators, and debated by experts. Case study: Jackson County, Florida.
For generations, historical accounts of this era over-emphasized the perspectives of white southern witnesses, for the sake of peace between the "sections"—meaning North and South. For most of these, white supremacy was a valued cultural norm, and black freedom a threat. How the South Won the War highlights Blacks' struggles to make real the possibilities of freedom, equality and political suffrage. It explores white resistance in broader context including the attitudes and beliefs that masked and justified the threats and violence or the time.
How the South Won the War and White Protestant Nation were first released in February 2000, as When Terrorism Won in America.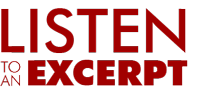 Producer, Writer, Director:
Alan Lipke
Script Editor: Jude Thilman
Narrator: Belinda Womack
Sound Design and Engineering: James Beckwith, Common Touch Music. Historical Music Provided by: Anna Chairetakis, Matthew Barton and the Alan Lomax Archives, and Rounder Records; County Records; Oscar Brand and Smithsonian Folkways, and the Memphis Development Foundation; Original music by Bobby O'Donovan, Sarasota Slim, Billy Carr and Andy Irvine;
Readings: Debra Barrone, Jack Belt, Harold Briscoe, Joe Catanzariti, Michael DuMouchel, Lanny Futerre, Louis Iacavello, Julius James, Caroline Jett, James Martin Kelly, Daphne McDowell, Brenda McGriff, Steven McGruder, LeRoy Mitchell, J. Ricc Rollins, Guido Roncallo, Jennifer Shumaker, Tom Stix, James Tokeley, and Jim Wicker
Oral History Recordings: Duke University's Behind the Veil Collection, The Southern Regional Council's Will the Circle Be Unbroken Archives, Professor Charles Hardy; and the Library of Congress.
The Rockefeller Foundation, the Florida Humanities Council, the Fund for Investigative Journalism and support from the Nathan B. Stubblefield Foundation/WMNF community radio of Tampa Bay, and others too numerous to name made this program possible.