Democracy's Denial: Revolutions in Wilmington (1898 and after)
The Only Coup D'etat in U.S. History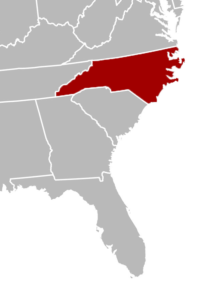 In 1898, White Supremacists seized power in the beautiful port of Wilmington North Carolina. They burned the town's black newspaper—believed to be the only black daily in the South—after it challenged the justice of lynch-law for black "rapists." The plotters exiled the mayor and many officials, killed a number of African Americans and drove thousands out of town in the only coup d'etat in U.S. history. While the U.S. government looked away, southern states limited voting to white men; novelists wrote of heroism and tragedy; and a curtain of silence came down. Many coup leaders went on to play influential roles in U.S. policy and culture. Seventy-three years later Wilmingtonians were shaken by several weeks of racial violence, but not for a century did they look back at what they and their ancestors had done.
A centennial conference facilitated by the University of North Carolina at Wilmington helped repair the town's battered sense of community through public forums, and raise questions about what happened, why and how it affects us today.
This program includes the memories of participants in the "coup" or "race-riot" or "massacre" of 1898 as read by their direct descendants — and namesakes.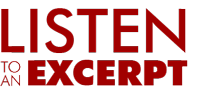 Politics, power and propaganda: 2,3,4

Social and sexual relations and race:3,4,8

Democracy in action: 5,6,7,9

The uses of history: remembrance and reconciliation  8,12,13

Law and government: 1,9
See FORUMS for more discussion-prompts and two actual discussions facilitated by Listening Between the Lines and public/community radio station WHQR.
Senior Producer, Writer, Director:
Alan Lipke
Executive Producer, Co-Narration-Writer and Editor: Jude Thilman
Sound-Design: Robin Wise and Alan Lipke, with an earlier mix by Jim Beckwith
Readings: Bernard Theursam, Steven McGruder, Caroline Jett, Tony Rivenbark, Gil Johnson, Boise Holmes, and Michael Du Mouchel
Music provided by: David Shepard, Smithsonian Folkways and Bernice Johnson Reagon, John Phillip Sousa and his band, John Coltrane, The Menhadden Chanteymen and Kip Lornell, Michael Luster, the Federal Music Society, Matthew H. Philips and the Marple-Newtown Community Band, Frederick Fennell, Julius James, and the Florida Music Service.
Special thanks to Scot Simpson, Aileen LeBlanc, Amber Milliken, Dave Robertson and the Wilmington community, including WHQR-FM, the 1898 Centennial Foundation; the Library, the Museum and YWCA of Lower Cape Fear, The University of North Carolina, David Cecelski, Laura Edwards, Tom Schmid, LeeAnn Whites, Thomas Hardy, Duke University's Behind the Veil archive, Beverly Tetterton, and others too numerous to name.
The Fund for Investigative Journalism, the Southern Humanities Media Fund, the North Carolina Humanities Council, this and other Public Radio International stations nationwide, and the PRI program fund including the John D. and Catherine T. MacArthur Foundation, made this program possible.