Listening Between the Lines seeks to facilitate discussions in all types of communities, to deal with the continuing effects of historical events.  We encourage broadcasters and others to use our programs and excerpts from them in talk-shows and other forums. Join the forums on this website with your own comments, questions, mini-essays and observations. We also invite all to help us develop and improve discussion guides, manuals, lesson plans and other such materials.
We've designed our audio documentaries so you can use selections to stimulate critical thinking and idea-exchange about the historical roots of current "race"-related issues. With expert facilitation, group-discussion participants can reach new understandings about how race has operated in the U.S., and about the social construction of cultural identities. Just as race can be difficult to discuss, focusing on the past can make discussion less threatening: because events are removed from our daily lives. This emotional and intellectual distance may help people move more comfortably and voluntarily to discussions of societal and community divisions today. Public discussions can lead to racial reconciliation within communities, as in Wilmington (below) and Charleston (2015) North Carolina. In our programs, the authentic oral histories—as examples of lived experience—and experts' debates are meant to acknowledge and validate listeners' own beliefs and perceptions. At the same time, discussion-participants can receive contrasting views in a credible but non-threatening context.
Wilmington — Are We Making Progress?
March 22, 2001. Originally broadcast live on WHQR-FM in Wilmington NC, this panel discussion explored the legacy of Wilmington's "race riots" of 1898 and 1971. Produced in partnership with the 1898 Centennial Foundation Inc.
February 21, 2002 | Recorded at WHQR in Wilmington North Carolina, based on the well-known "study circles" format, in partnership with the YWCA of the Lower Cape Fear.
October 22, 2000 Originally broadcast on WMNF-FM community radio in Tampa Florida, as a two-hour live program using Listening Between the Lines' "document and debate" approach.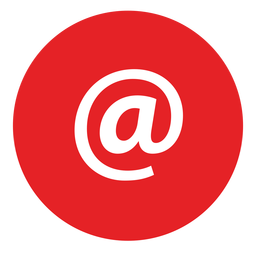 We are committed to developing innovative broadcast forums as partnerships between community groups and local media, as a model for renewed participatory democracy. Radio is a particularly effective channel for this material, due to the evocative power of sound, and the relative anonymity available to (off-screen) participants. We invite you to join us in developing and testing ways to facilitate on-air discussions. Many stations invite listeners to call in to discuss programs with a moderator and guest-experts. A second tested format uses an "in-studio" panel that listens to excerpts or "conversation-starters," and then engages in a live dialogue on related themes. A third approach is based on the well-known "Study Circles" format, using audio segments from documentaries as to spark small-group discussions in various community settings, broadcast live or prerecorded.
One of our programs, Media and Myths, explores how the news media handled race issues throughout the entire period "between the Civil War and the Civil Rights Movement." It's especially formatted for use in Race and Reconciliation dialogues in classroom and community settings, by media professionals, students, and citizens alike.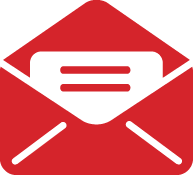 In/Migration, Culture and Conflict
Finding a Common Path
Tampa Florida, Produced and Broadcast October 16, 2000 on WMNF-FM Community Radio: Florida has always beckoned to newcomers, whether entering overseas or overland. From the peoples now known as "Seminoles" to the "snow-birds" and "undocumented immigrants" of today, how has the host-society dealt with incomers? Finding a Common Path is based on the Common Path documentary.
Finding a Common Path is a one hour public forum on Florida's peoples, culture and migration. It's based on Listening Between the Lines "Document and Debate" format of using prerecorded discussions from experts to spark discourse among participants. The discussion featured more than a dozen participants and a diversity facilitator addressing a number of issues.